Alucomb® Panels
Nature's most efficient and sturdiest design
Highlights
Lift and slide
Continuous air seal
Interior glazing
Double or triple glazing
Thermally broken
Insect screen available
Mechanical keyway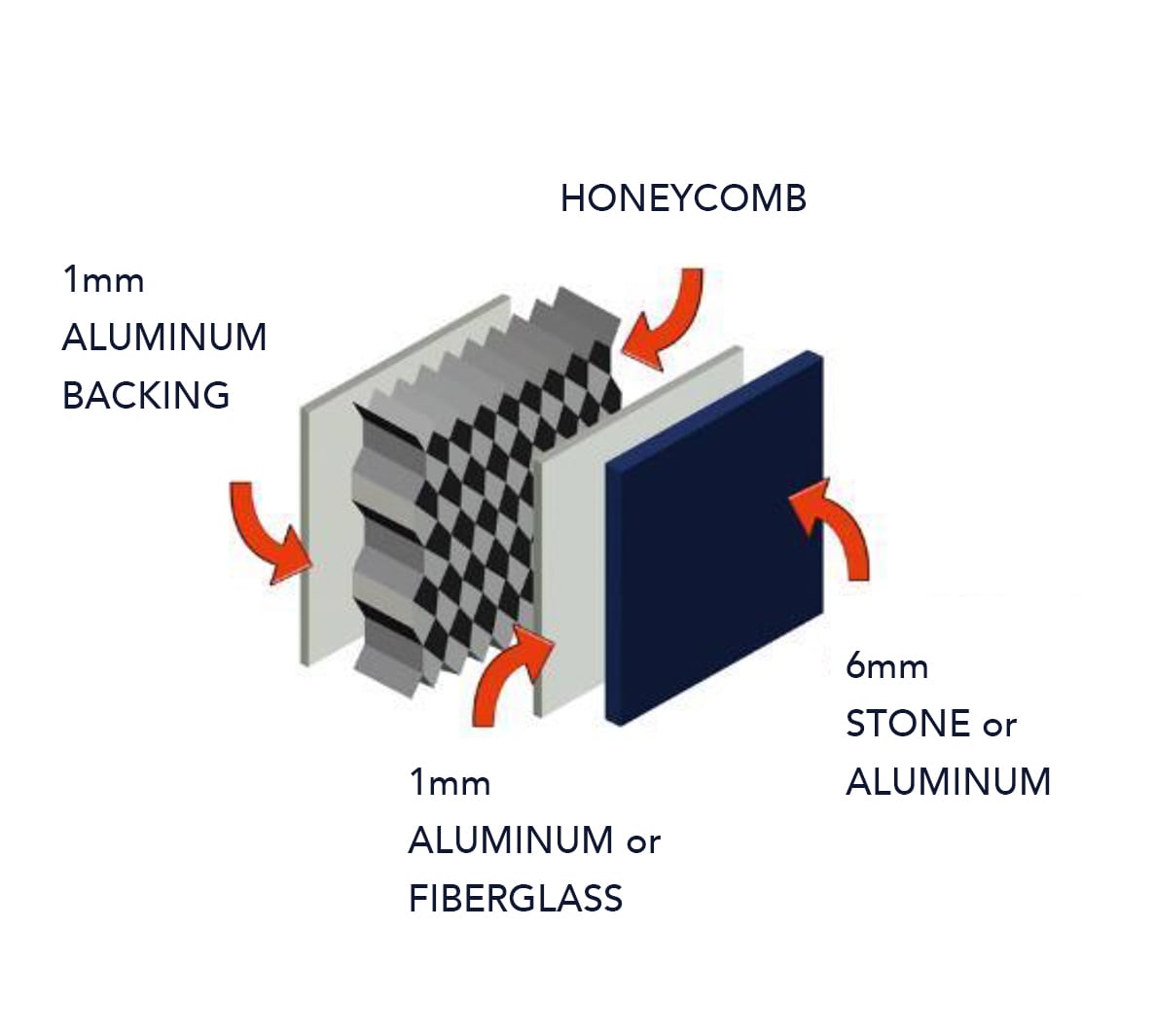 Strength
The hexagonal structural core provides strength and consistent rigidity at extremely low densities. When bonded to similarly lightweight face materials, every honeycomb cell wall acts as an I-Beam, forming an extremely strong yet remarkably lightweight composite panel.
Automated Manufacturing
Alucomb's fully automated manufacturing facility can make custom honeycomb panels with no irregular curvatures, imperfections, or inconsistency at up to 62" in width and 244" in length.
Depending on the nature of the finish, up to 10 meters of panels can be produced each time with the patented automatic manufacturing facility machine.
Vast Array of Available Finishes
Stone, aluminum, stainless steel, galvanized iron, and other non-ferrous materials.
Alucomb® Testing
By using only the best tested and approved technologies in the industry our products will continue to lead the way in testing standards for years to come.