Swing Door
Seamless fit with the Enermax 150 Window Wall
Highlights
6 point lock mechanism
500Pa (formerly B5 rating)
Continuous air seal
Double or triple glazing
Thermally broken
Adjustable handle height
Insect screen available
Mechanical keyway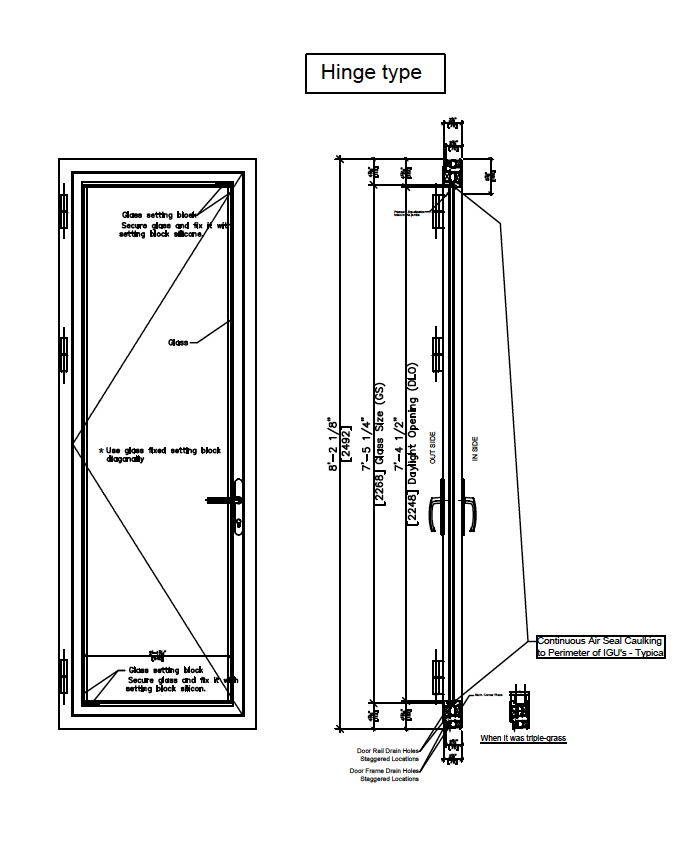 Pressure-moderated Rainscreen Assembly
A fully air and water pressure equalized envelope system that withstands up to 500 Pa (formerly B5 rating)  without water infiltration.
Premium Hardware
6 point locking mechanism around sash frame. This ensures the window is tightly compressed when shut at 6 locations.
Enermax 150
™

Compatible

Designed to fit seamlessly with the Enermax 150 Window Wall.
Swing Door Testing
By using only the best tested and approved technologies in the industry our products will continue to lead the way in testing standards for years to come.
ASTM E283 – Air Leakage
ASTM E330/E330M  – Structural Performance
ASTM E331 – Water Penetration Resistance – Static
AAMA 501.1 – Water Penetration Resistance – Dynamic
AAMA 501.5
Details, Specifications & Data Sheets
GVSD-706 Swing Door Details – Coming Soon
GVSD-706 Swing Door Product Specification – Coming Soon
GVSD-706 Swing Door Product Data – Coming Soon