GV Operable Vents
Designed to work flawlessly with Enermax 150
Highlights
Lift and slide
Continuous air seal
Interior glazing
Double or triple glazing
Thermally broken
Insect screen available
Mechanical keyway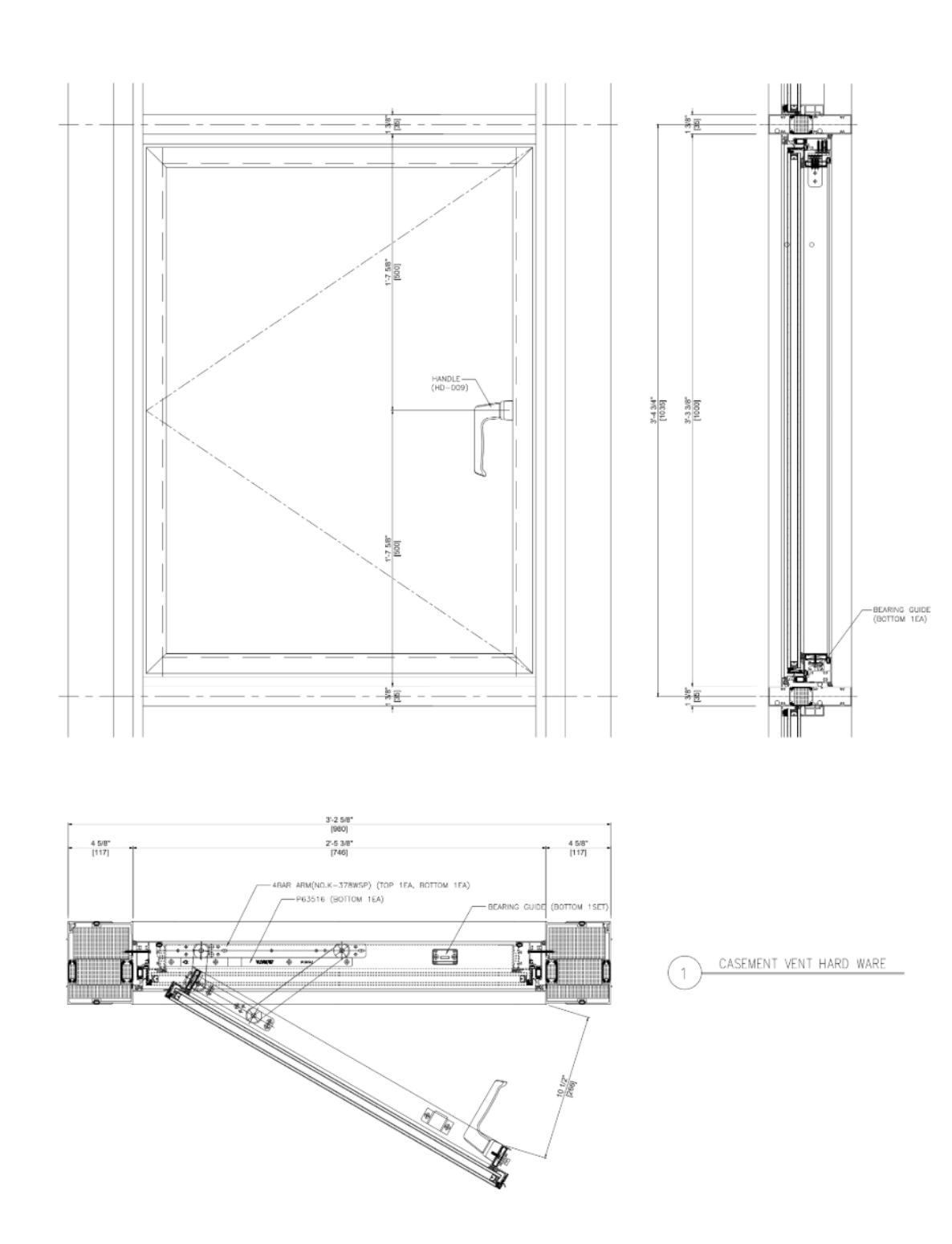 Enermax 150™ Compatible 
Designed to fit with the Enermax 150 window wall seamlessly.
Versatile Design
Choice of SSG, Non-SSG, Casement or Awning windows. Painted finishes (PVDF) in standard and custom choices.
Ease of Glass Replacement
Designed to be internally glazed to avoid using swing stages in case of replacements which could be costly.
Premium Hardware
3-point locking mechanism around sash frame. This ensures the window is tightly compressed when closed at 3 locations.
GV Operable Vents Testing
By using only the best tested and approved technologies in the industry our products will continue to lead the way in testing standards for years to come.
AAMA 501.15 – VR18076 Window Wall Mock-Up Summary
ASTM E330  – Structural Performance
ASTM E283 – Air Leakage
ASTM E331 – Water Penetration Resistance – Static
AAMA 501.1 – Water Penetration Resistance – Dynamic
AAMA 501.4 – Seismic and Wind Induced Inter-Story Drifts (Horizontal)
AAMA 501.5 – Thermal Cycling
AAMA 501.7 – Seismic and Wind Induced Inter-Story Drifts (Vertical)
* NAFS Results will be available soon
Details, Specifications & Data Sheets
SSG Awning Vent Detail (Coming Soon)
SSG Casement Vent Detail (Coming Soon)
Non-SSG Casement Vent Detail (Coming Soon)
Non-SSG Awning Vent Detail (Coming Soon)